Nu er den her! Boxing Future Health blev lanceret i BLOX sammen med over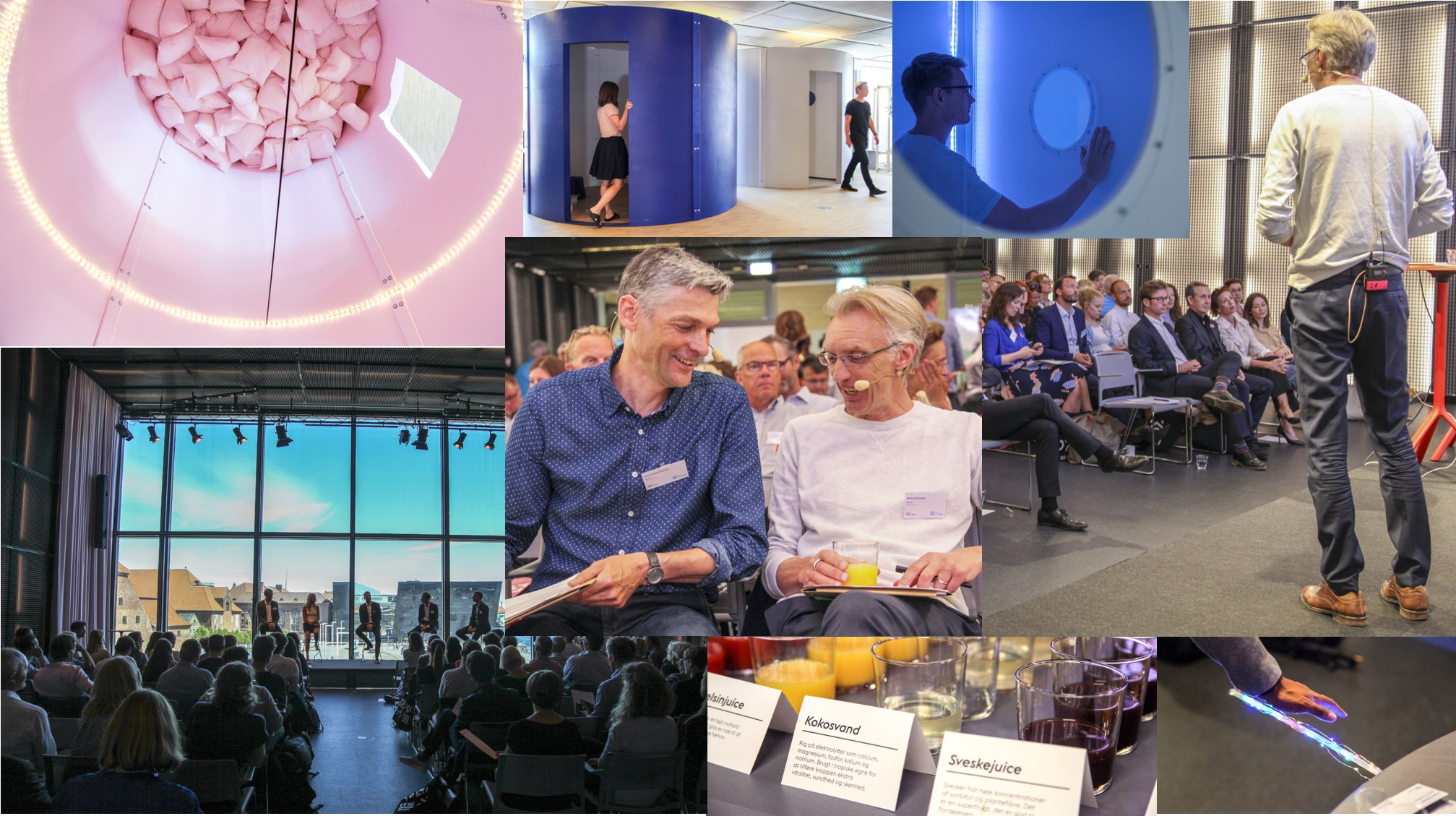 100 eksperter og aktører på sundhedsområdet, hvoraf mange har været involveret i udviklingsarbejdet undervejs.
I Boxing Future Health fortæller vi dig ikke om fremtidens sundhed. Vi viser dig den – i fire forskellige mulige udgaver.
Du kommer ind i et rum, indrettet som en idé om fremtiden. Der er lys, der er farver, der er billeder og film. Der er musik. Du bliver bedt om at forholde dig på en bestemt måde. Der er stemmer, der taler til dig. De siger for eksempel:
[I scenariet Det meste for de fleste] " Tag venligst plads i køen. Afvent, at det bliver din tur … Du har ret til lægeligt tilsyn og behandling på langt de fleste sygdomsområder"
[I scenariet Det sunde menneske] " Er du fri for sygdomme? Måske. Men er det nok? … Performer du på hele dit potentiale?"
[I scenariet Ministry of Root Causes] "Sundhed kommer af at have det godt … Ligger du godt?"
[I scenariet Sundhedsbazaren] "Du er mere end din krop … Hvilken videnskab tror du på?"
 I Boxing Future Health tager vi en større palet af virkemidler i brug, end vi normalt er i stand til. Her kan man fysisk gå ind i de enkelte scenarier, og opleve fremtiden med alle sanser. Det er ganske unikt.
Dansk Design Center er initiativtager, projektleder og har udviklet de fysiske scenarieinstallationer. Som partnere i projektet var Public Futures med til at præsentere dem på Dansk Design Center. Vi fortalte om baggrunden for scenarierne, og vi stod for nogle refleksionsøvelser med deltagerne.
Det var en fantastisk dag. Meget speciel og meget spændende.
De over 100 deltagere, hvoraf mange havde medvirket som eksperter undervejs, fik morgenmad med scenarietemaer. De fik en keynote fra Sean Carney, Chief Design Officer hos Philips. De fik paneldebat.
Og først og fremmest fik de en helhedsoplevelse af fire fremtider. En subjektiv fortolkning, der åbner for andre dele af forestillingsevne og inspiration, end tekster, foredrag og grafer kan.